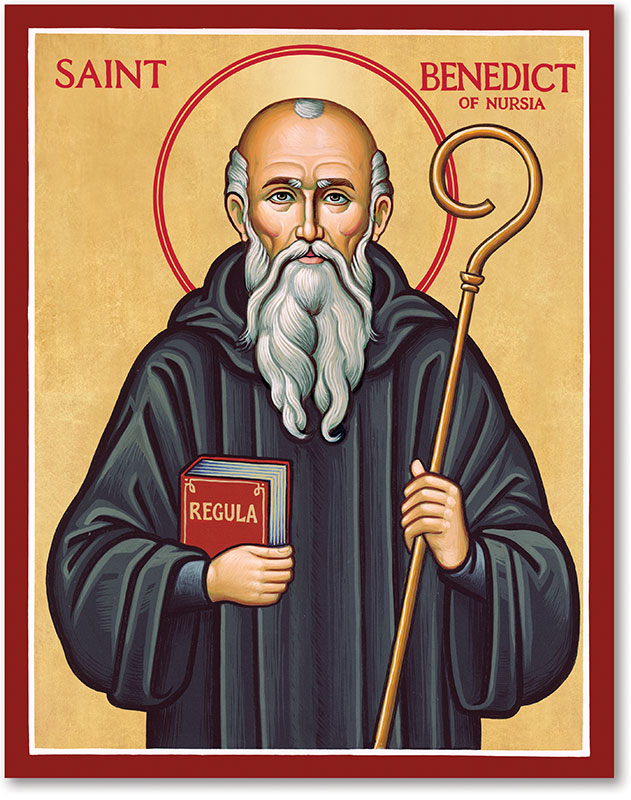 By Terence Schilstra.
Dear Canadian church. We're going into another lockdown. It's not too late to love our neighbours in the name of Jesus. And when do, we might re-discover the biblical definition of worship in the process.
Last summer, I bumped into a local pastor here in Niagara, Ontario, Canada. Halfway through our physically distanced conversation, the pastor shared a troubling narrative. He told me that spirituality in his church was sliding off the toast. Before COVID dropped, roughly 300 people of varying ages attended his church regularly on Sunday mornings. When lockdowns hit, that church, like many others, shifted to host virtual gatherings via Zoom or Youtube Livestream. The troubling narrative that he noted was, people, especially young families, started to drop like flies from attending the online worship services. The pastor's diagnosis was, "people were not committed to their faith, worship or the church."
It just so happened that on that exact same day, my wife bumped into an old friend in another context — a young mom who went to the church mentioned above. Unsolicited, the woman started to tell my wife how frustrated she was with her church. She declared, "We are in one of the most challenging times (COVID-19) of our generation, and all our church does is put all their energy into online services." With passion, she continued, "Shouldn't we be focusing on loving our community during this awful pandemic?" The young family desired to worship God by reenacting the life of Christ on their street.
The pastor had misdiagnosed the situation. This particular young women and her family were passionate about their faith and worship. And their church. And they were passionate about loving their community in these challenging times. But their church leaders, apparently, were not. So the young family started to disengage from church.
I was invited to guest preach at this church later in the fall of 2020. In a conversation I had with an elderly church member, he shook his head, "Young families… and even older couples, aren't coming to church as much," he lamented. In the service, during congregational announcements, an elder challenged people to keep coming to church, even amid attendance decline. The overwhelming ecclesiological sentiment was: In order for our church to be healthy, we need to double-down on engaging Sunday morning content — virtual or otherwise.
Meanwhile, the young family had a different sentiment and corresponding posture. They were doubling down on connecting with their neighbours. Their ecclesiology was: We are called to worship God by loving our neighbours in the name of Jesus.
In the last 12 months, my wife and I have had more than 2 dozen conversations with young families who, in one way or another, have expressed a similar desperate desire to show God's love by loving their community. These young families were (and have been) either dreaming about or innovatively living on mission in their neighbourhoods. In almost every case, they were doing so without support or leadership from their church.
Our communities are in the death throes of a pandemic. The door is open for the church to engage its community with the gospel. In many ways, churches have dropped the ball. Yet, innovative Christians, young and old, are finding ways to enact the kingdom of God in the crucible of their community.
For the Canadian church, it's not too late to shift. It's not too late to offer support to church members who desperately want to love their town or city. It's not too late to invest in the individuals who are chomping on the bit to live on mission. We're going into another lockdown. It's not too late to love our neighbours in the name of Jesus Christ.
This is not the first time the church has had to shift. In 476 CE, the Roman Empire went into lockdown. Neighbourhoods throughout Roman Empire were in the death throes of social and economic collapse. Rome as they knew it was about to crumble. Perhaps worst of all, their country was gripped by plague and disease. The Journal of Roman Archaeology and experts like Michael McCormick, professor of medieval history at Harvard University, have outlined the enormous role that epidemic disease played in the twilight of the Roman Empire. In the midst of epidemic disease, many Christians, churches and their leaders either fled the country or isolated themselves to protect their families from looting, illness, poverty and famine.
Yet amid the awful pandemic, there came a beacon of hope. While many fled or insulated themselves, there was a movement of Christians who remained in their towns; they determined to be faithfully present to the needs of the other. While many churches retreated and faced inward, many Christians decided to actually love their neighbourhoods in the name of Jesus.
One example includes Benedict of Nursia and his missional community, the Benedictines, who were prolific in their response to caring for the hundreds of sick, weak and poor amid a pandemic. They made a monumental shift to engage their neighbourhoods. They determined that it was just as important for Christians to worship God in prayer and song as it is to worship God by loving the other. Amid the pandemic relaties, The Rule of St. Benedict declares, "Above all, let care be scrupulously shewn [sic] in receiving the poor and strangers" (Regula Sancti Benedicti, location liii).
Benedict proclaims, "Above all" let's love the other. Care for those in need. Enact the gospel of Christ in our communities.
From that moment forward, Benedictine Christians earned tremendous trust within their communities. And they gained notoriety for their deep devotion to providing physical, mental, and spiritual care to the least of these in their community as a pandemic raged.
Suffice it to say, the necessity of pandemic realities have always invited the church and Christians to shift back to our original intended purpose — making God known in our world (Eph.3:10). Like Benedict and the early church, the church in Canada in 2021 has an opportunity to declare, "Above all we are going to love our neighbours amid this pandemic — to the glory of God." Is the message we are currently sending to our neighbours is "join our virtual service?" Or worse, "stop the lockdowns."
Or, is the message our neighbours hear and experience is "I love you in the name of Jesus."
The story of Scripture, the life of Jesus, and the early church declare that the church is created to worship God, which includes reenacting the love of God in our communities; to be the presence of God in our neighbourhoods. If our churches just focus on virtual services, we have missed what it means to be the church.
The sum of heartfelt worship is more than a slot of time marked on a calendar for the church. Instead, faith communities and Christians are invited to lead a lifestyle of worship. When Jesus cared for the weak and sick, he glorified the Father. When Jesus broke bread together with his disciples, it was an act of love and worship before God. When he was a guest at the tables of strangers, he brought fame to his Father's house. When Jesus shared the love of the Father, the angels of heaven rejoiced, praising God (Luk.15:10).
In these same ways, the Canadian church is called to worship God together by serving others, offering (safe) hospitality, caring for neighbourhood needs, being present in the margins, and sharing the hope we have in Christ. The church must worship as a lifestyle and re-enactment of the mighty acts of God in our community, thereby giving praise to God.
One of the original Greek words in the Bible that describes genuine worship is θρησκεία, pronounced thréskeia. One of the essential meanings of this word is: worship as expressed in common practice. In other words, living a life of missional practice. Specifically, this term suggests that worship is a kind of lifestyle marked by certain actions. For example, James 1:27 notes, "Pure and genuine worship [thréskeia] in the sight of God the Father means caring for orphans and widows in their distress." Did you catch that? Worship can be a daily/weekly practice of loving and serving the other. In James 1:27, the common practice is caring for the fatherless and vulnerable, those who may not be able to care for themselves.
Accordingly, worship is being present to God as we are present to others. Pure worship means stooping down to serve others in the name of Jesus to glorify our King. In other words, simply being present in the lives of our neighbours is a spiritual act of worship that glorifies God! Romans 12:1 commands us, "Offer your bodies as a living sacrifice, holy and pleasing to God—this is your true and proper worship." Practically speaking, part of genuine worship is about being present in our communities, exposing ourselves to that which is uncomfortable by welcoming the stranger and meeting the needs of the weak in our context. When loving our neighbours, regard the words of Jesus, show love to "…the poor, the crippled, the lame, the blind, and you will be blessed. Although they cannot repay you, you will be repaid at the resurrection of the righteous" (Luke 14:13–14).
In closing, I have had the pleasure of serving as pastor of The Table, Downtown Thorold, throughout this pandemic, along with an amazing posse of Christians. While we have missed countless opportunities to love our neighbours, we have at the very least determined to focus much of our time and effort on loving our neighbours in the inner city.
Practically, we have helped people pay their rent amid financial strain. We have offered mobile markets with food. We have networked with social agencies to connect people to resources. We have delivered gift bags monthly to over 30 kids that we are connected with in the downtown. We go on walks or sit on our porch (at a distance) to cultivate discipleship relationships. We organize small outdoor gatherings (under 10 people) were people can connect. One single man has made meals for his neighbour once a week. Another single dad invited an older adult who had a life crisis into his home. One family has welcomed a single woman with cognitive disabilities who lives alone to eat at their home each week. A single mom invited another young single mom and her young son to live with her. We have made or ordered countless meals and delivered them to neighbours in isolation, or just to show we care. And in turn, neighbours have sent meals to Table family members. Very specifically, The Table's largest ministry budget item this year (2021) and last, has been missional hospitality. So we have put our money where our mouth is — practically loving our neighbours in the name of Jesus.
Like the Benedictines and the young families who we talked to, we don't do any of this for notoriety. We do it to the glory of God; it's our spiritual act of worship before God. We just keep awkwardly trying to connect with our neighbours. Then we try to love them a little more. We try to pay attention to the needs and opportunities in our town. Then take some more risks of love. Then shift a few times — and get motion sickness from the pandemic rollercoaster, like so many other churches. But we just keep on loving — with so much more to learn.
We can learn a lot from families and individuals, young and old, who have a passion for living out the great commandment. In fact, if you have stories of how you or your family has loved your neighbourhood in these challenging times, we'd love to hear your them! The church in Canada longs to hear your story!
Dear Canadian church. We're knee-deep in another lockdown. It's not too late to love our neighbours, very practically, in the name of Jesus. And let's re-discover the biblical definition of worship in the process.
Terence Schilstra. Pastor. Planter. Entrepreneur.
Author of Peace of the City; A Handbook for Missional Communities. Word Alive Press 2021.